Elf It! is a nifty wishing button that allows you to easily add things you like to your Wishlist from any website while using a laptop or desktop computer.


Add wishes to any of your Wishlists or to Wishlists you manage for your family while browsing the internet.
Elfster's Elf It! works on a laptop or desktop and best in Chrome or Safari browsers. The Elf It! Chrome extension is available in the chrome web store. The Elf It! button is available in Elfster's Shop under +More Options near the search bar.
Install Elf It! on Chrome
Click the Install Elf It! Button to go to the chrome web store where you can install the extension.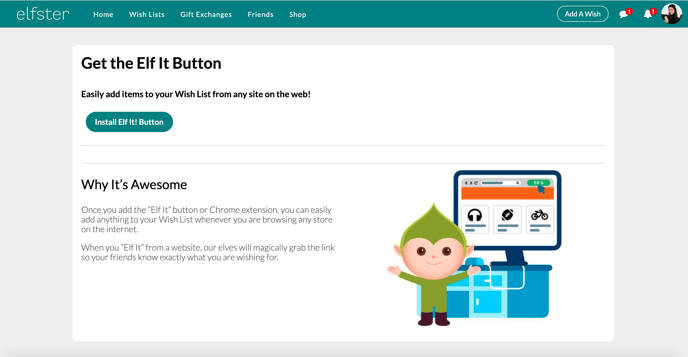 Install Elf It! on Safari
Show Bookmarks to drag the Elf It! button to your Bookmarks tab.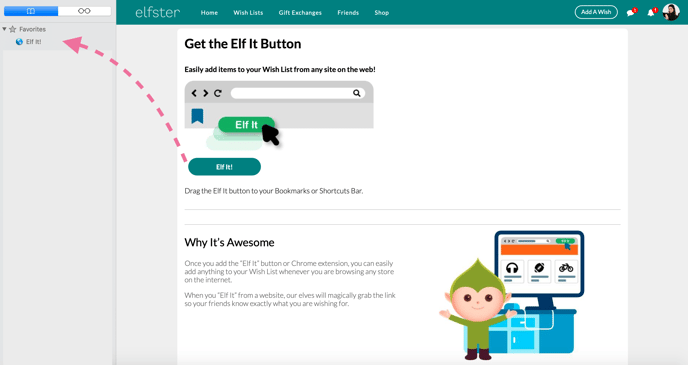 Add Wishes to Your Wishlist Using Elf It!
When you're on the page of something you'd like to add to your Wishlist, click Elf It! – A window will open where you can choose the picture to display, edit details, choose what Wishlist to add it to and add an optional note. Be sure to click Save to add your wish!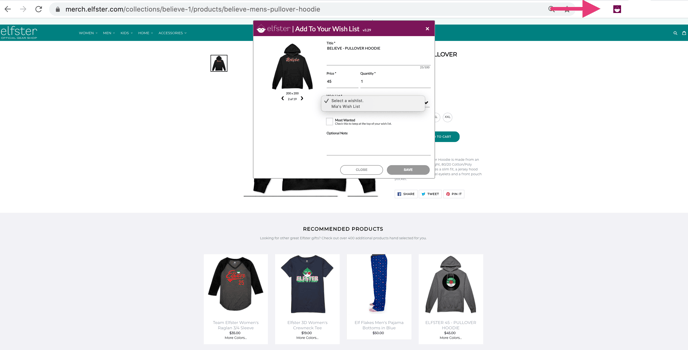 ✨ Add a wish from any website using the link share feature on a mobile device to copy the URL. Read more about adding wishes using links here.